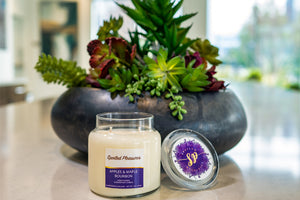 Spoiled Pleasures
Shop our exceptional selection of homemade products for all your relaxation needs. Custom orders welcome. Please feel free to contact our customer service with questions or comments.
shop now
In Loving Memory of the Black Panther
Matte Black Soy Candle- This soy candle comes in a black color in honor of the Black Panther. Its 5oz. and it's burn time is approximately 20 to 30 hours.
Raw African Black Soap- African black soap is rich in essential vitamins and minerals that are powerful enough to detoxify the skin while providing the ultimate in moisture. It is naturally alkaline and produces a rich soothing lather to thoroughly treat any skin imperfection and any skin type including the dry and rough, oily and moderate skin types.
Wakanda Forever Dog Tags- comes in silver or gold. The tag is 50*29mm and the chain is 670mm in length
Box of Matches- 20 pack
Black Panther Wrist Band- Silicone wrist band comes in white or black. One size fits all.
Soy Wax Melts (Clamshell)- Enjoy our fragrant soy melts in your favorite warmers to infuse any room with refreshing scents in your house. Each 2.5oz. package contains 6 fragrant bars that easily snap off into miniature squares. This wax melt is Black Sea fragrance and comes in a black color.
Black Panther Cup w/ Lid & Straw- The first 5 people to place an order will receive a FREE Black Panther cup in their gift box.
---
0 products
Sorry, there are no products in this collection.