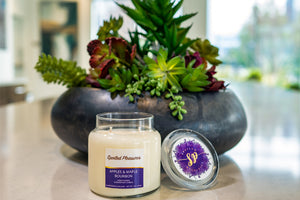 Spoiled Pleasures
Shop our exceptional selection of homemade products for all your relaxation needs. Custom orders welcome. Please feel free to contact our customer service with questions or comments.
shop now
20 products
Great product, Fast Delivery!
These candles are perfect - high quality ingredients, great aromas and perfectly sized and reasonably priced. Plus, a locally owned business. What's not to like? Would highly recommend.
Love love LOVE!
The Coco Cashmere room spray is perfection. Soft, buttery and the right touch of sweetness. I added a few drops to my rug shampoo mixture and WHEW CHILE, heaven. Miss ma' am has some gold in a bottle with this one.