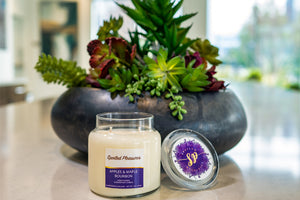 Spoiled Pleasures
Shop our exceptional selection of homemade products for all your relaxation needs. Custom orders welcome. Please feel free to contact our customer service with questions or comments.
shop now
One month will never be enough time to celebrate the many contributions of black folks that made history and established culture. However, Spoiled Pleasures will make sure this month stays lit and that as a black woman-owned business, that we stand with our black community against the injustices we fight on a daily. These 6oz. hexagon (jars) soy candle burns approximately 35 to 60 hours and represent all the leaders in history that fought for our freedom, equality, and justice.

---
0 products
Sorry, there are no products in this collection.